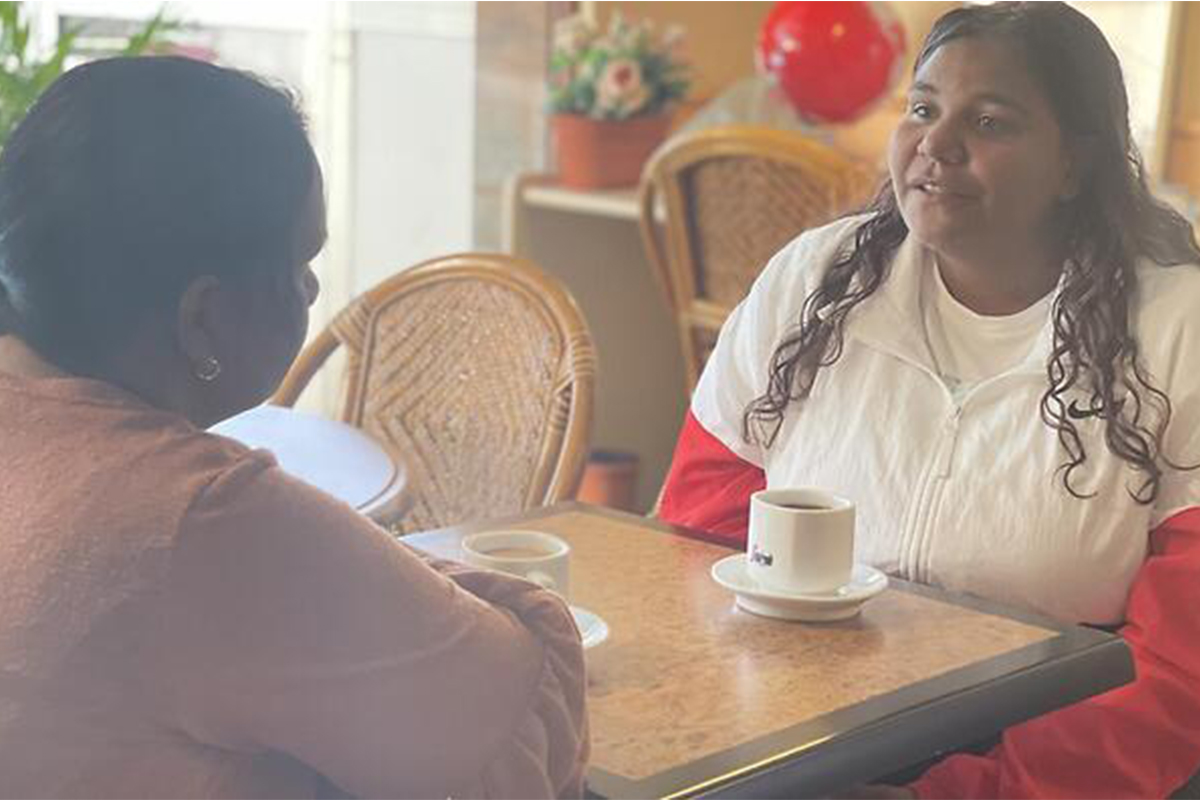 'I have the power to get our voices heard': Banksia Hill detainees join class action
Written by Karen Michelmore & Sarah Collard, published on sbs.com.au
Western Australia has the worst rates of Indigenous youth incarceration in the country. A class action lawsuit, representing more than 100 former detainees, aims to hold the system accountable.
At just 22, Shania Maher has overcome more pain and tragedy than most.
When she was eight years old she was removed from her parents' care — the fourth generation of her family to enter the child protection system.
"It was a pretty intense life, not feeling grounded, not feeling like you are wanted or loved," the Noongar Yamatji woman says.
She grew up fast, trying to care for herself and her two younger sisters.
"It was very isolating, even though you are in a house with your own bed, you just didn't really feel connected …with who you are sharing with."
It was a lot for a young woman to cope with, and her life soon spiralled out of control. With little support around her, she turned to drugs and alcohol.
"At the time when I was on drugs, it felt good to block out everything," she explains. But soon her rage at the system, her circumstances and herself surfaced.
"I used to assault people and hurt other people because that hurt was still within me," she says.
"When I realised what I was doing and hurting everybody around me, it freaked me out.
"Lots of dark stuff I had inside of me."
Shania struggled with substance abuse and trauma, but she said she was given little support while in and out of detention from 15 years old .
"I did not get one counseling session. They knew I was on drugs. But they would just give me a panadol and be like 'here you go'" she said.
"That was not helpful. That was not supportive… You feel like you're the problem. You're not worthy. It's like a big shame is put on you."
Shania is speaking out today to give a voice to Western Australia's shocking statistics of youth in detention.
WA has the highest rate of Aboriginal and Torres Strait Islander youth detention in Australia; a First Nations young person is 21 times more likely to be jailed than a non-Indigenous youth.
Shania is one of 130 First Nations former detainees of Banksia Hill to have joined a pending class action, which its architects hope will help trigger change, and bring reform to the system.
The Department of Justice said it is unable to comment further as the matter is before the courts.
They declined to answer any of The Point's questions about what programs or supports are in place for young incarcerated detainees.
National Suicide Prevention and Trauma Recovery Project's Megan Krakouer is supporting Shania and dozens of people like her.
The Noongar woman says, sadly, Shania's story is not unique.
"Working in the prisons, I've been doing this for many years now, working at the coal face you see the hurt, you see the pain," Ms Krakouer says.
"The government is not listening. The incarceration rate across WA is increasing year in, year out.
"What does that mean? More devastation, more suicides, more broken families, more hurt, more trauma, more children being removed."
Sydney-based lawyer Stewart Levitt, of Levitt Robinson Solicitors, is preparing the class action against the centre. He is bringing together more than 100 former detainees, with more expected to join before the case is lodged in the Federal Court later this year.
The law firm will hold a community meeting at the Champion Centre on April 30 to discuss the case.
"The WA Director General is the person responsible for care and welfare of children and we say there's a dereliction of responsibility, as there is a dereliction of the Department of Justice and Department of Corrective Services," Mr Levitt says.
The legal action is seeking compensation, and argues the system is punishing some of the most vulnerable young people in the nation, rather than providing support.
Shania says it wasn't until she had a baby girl of her own that she started to get her life back on track.
"I want to set a good example for my two daughters to not have that anger inside me, because they took that anger away and they filled me with lots of love," she says.
She's now working hard to get her own kids back from within the system, and hoping the class action will become a catalyst for wider change.
"You feel like you're alone, or that your voice doesn't matter… Finally after so long we have the power to get our voices heard."