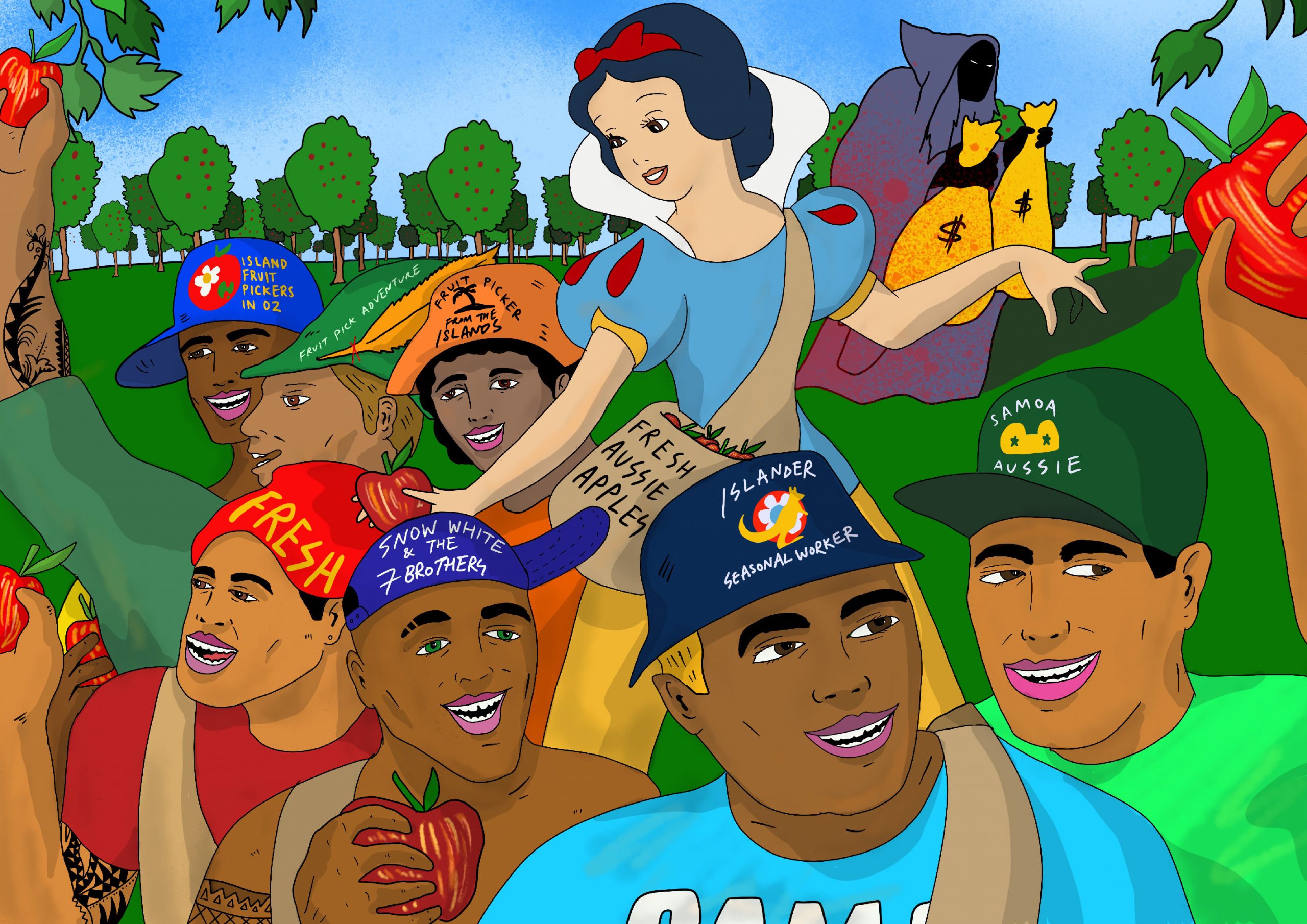 Pacific Island farm workers to launch class action against labour hire firms over wage theft
Originally published on The Australian, written by Stephen Rice
Australia's already-stalled seasonal-worker program is under challenge from a proposed class action by Pacific Island workers against labour hire companies accused of exploitation and massive wage theft, a move that threatens more disruption to the bumper harvest season.
Some of the 13,000 seasonal workers in Australia are losing up to two-thirds of their pay in – deductions by labour hire companies, according to human rights lawyers, with charges even for water containers taken from the pay packets of farm labourers.
The Australian has sighted dozens of pay slips showing some South Sea islanders brought to Australia as farm workers on the promise of wages of $900 a week are left with less than $300 a week to pay for basic items such as food after excessive deductions.
Potential legal action over abuse of vulnerable workers threatens to disrupt urgent efforts to bring another 27,000 Pacific Islanders to alleviate labour shortages now endangering Australia's $73bn agricultural industry ahead of a bumper harvest season.
A separate scheme to bring in thousands of workers from ASEAN nations under an agriculture visa is also at risk.
Typical deductions from pay packets include $200 a week or more for accommodation, often in old shipping containers or squalid, overcrowded dormitories owned by labour hire companies who are "approved employers".
A contract for one worker specifies accommodation will be provided at $135 per week in a two bedroom unit in Ayr, in Queensland, with six people per room. That would earn the provider up to $1620 a week.
Local estate agents rent similar units for about $200 a week in total.
Between $50 to $100 a week is taken by most labour hire companies for "transport" – often in vans operated by the same firms – to move the labourers to the farms where they are assigned to work.
Some workers are also charged $14 for water eskies, as well as having to repay costs for flights, visas, clothing, health insurance and other items, in pay slips seen by The Australian from at least five separate labour hire firms employing hundreds of workers.
More than 13,000 workers are in Australia under the Seasonal Worker Program, with most coming from Vanuatu while others hail from Fiji, Samoa, Tonga and East Timor.
The stated objectives of the programs are to provide foreign aid to citizens of participating countries through seasonal work, and to meet the needs of Australian industry where there is difficulty obtaining "local" workers. But many workers struggle to save enough to remit any money back to their families overseas. Farmers in regional areas are reliant on labour hire companies to provide seasonal workers.
Those who refuse to exploit South Sea workers are left with higher overheads than their competitors, according to human rights lawyer Stewart Levitt of class action law firm Levitt Robinson.
"There is literally a race to the bottom, intensified by the ramping up of the SWP by the federal government," said Mr Levitt, who is preparing a class action on behalf of workers.
Mr Levitt likened the program to "blackbirding", the 19th century practice of coercing South Sea islanders to work in Queensland's cane fields.
"There is a pandemic of worker abuse which is spreading like the Delta virus," Mr Levitt said.
His firm has already launched a class action in the Federal Court against labour hire company Corestaff on behalf of 80 Papua New Guinean miners brought to Australia on lucrative contracts but sent back to PNG just months later when the work dried up.
The new class action is expected to target labour hire companies supplying both the agriculture and meat processing industries.
Farm workers employed under the SWP have told The Australian of being forced to work 12-hour days with the only break being the time it took them to be bussed from one property to another, working into the night under tractor lights.
A 40-year-old labourer from Vanuatu who wished to be known only as Joseph told The Australian about the conditions on the sweet potato farm near Bundaberg where he worked.
"We would start from 6.30am and work until 11am. Then they would take us to another farm and we would plant work until night. When it got dark they would turn the lights on the tractor so we could keep working," Joseph said.
When his group from Vanuatu arrived at the farm, they were excited to be given uniforms and boots. "We were happy, but then we discovered they were taking the money from our wages," he said. "They even took money for the knives we use in the fields.
"We slept six in a room. We never slept well. If someone snores everybody sleeps badly. You cannot breathe properly – there are too many people."
Joseph eventually suffered a physical and mental breakdown, sitting for hours sobbing. A friend took him to a psychiatrist who said he should take 10 days off work to rest.
His employer sacked him.