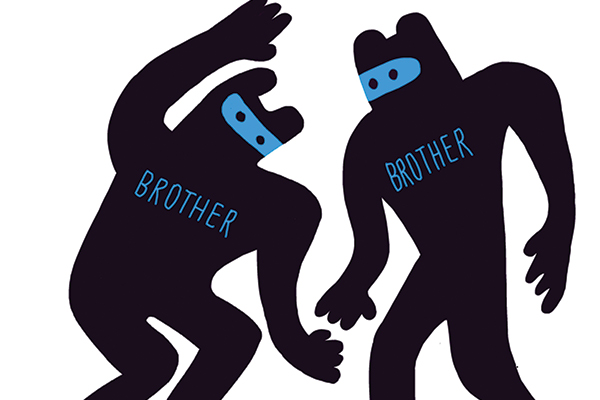 The Virus is Racism
It is mischievous and unfair to tag a virus as the Chinese Virus.
Is AIDS the American Immunodeficiency Syndrome or the Gay Virus or the monkey virus? Did the Spaniards introduce a new more virulent strain of Syphilis to Europe from the Americas?
European colonisers exported smallpox, measles, typhus and cholera to the New World, where Indigenous people had no immunity.
Black and Latino Americans are dying in grossly disproportionate numbers from COVID-19.  Surprised?  Is this a deliberate strategy of Trump and his Breitbart mates or just how the economic system works itself through into the US health system?
President Bolsonaro of Brazil is putting his plutocratic take on the economy ahead of public health – this could lead to Indigenous people being wiped out in Brazil – yet he, along with Trump, is also blaming China.
Don't be sucked into racializing disease, exonerating incompetence and allowing political fraudsters to racially scapegoat for their own criminal incompetence and moral bankruptcy!  Some of our local politicians are dancing to "Yankee Doodle Dandy" because they enjoy the 19 gun salute on the White House lawn and being co-stars on global reality TV.
The US President who first called for an enquiry into the spread of the virus, will not even let his Chief Medical Officer, Dr Anthony Fauci, appear to answer Congressmen's questions in the US House of Representatives.
Many thousands in SE Asia are still suffering from cancers and genetic mutations from the dioxins used to defoliate their jungles during the wars waged by the US against independence movements in Laos, Vietnam and Cambodia.
We are all in this together and we should shun divisive racist agendas.  The Chinese feel pain, bleed and die, just like we do.
As Jesus said, "Let he who is without sin, cast the first stone!"
With compliments
Stewart A Levitt