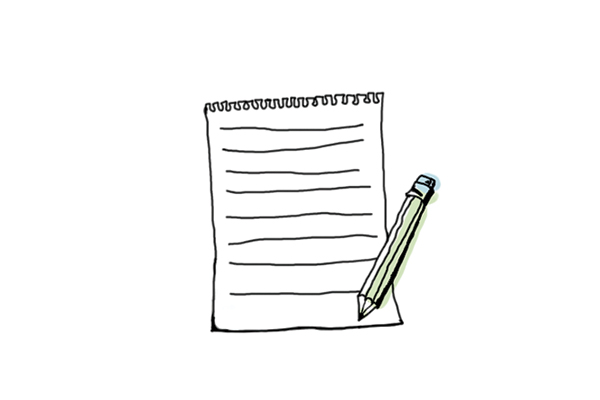 Praise for the Poem
Half of "Too Soon To Be Late" was written from 1998 onwards and the other half, over the past couple of years.
"Too Soon To Be Late" is a chronicle of key events in my life, in which I reveal my passions, vulnerabilities and anger, and rail against racism, inhumanity and indifference. I am standing up to be counted and calling on others to stand with me.
Pungently, potently and pithily, through verse, I have declared my positions on a range of issues, at once, subtle and strident, likely to strike a chord only with "liberals", tuned-in to my wave-length.
A lawyer for more than 40 years, I have acted for some of Sydney's most notorious gangland families, corrupt public officials and sex criminals, as well as for victims of crime, refugees, Aboriginal victims of State oppression, farmers, mum and dad investors, mining companies and franchisees, steam-rolled by banks and large corporations, business migrants and even, for a Chinese candidate for the Nobel Prize in Medicine.
I have criss-crossed Australia and travelled to every continent except Antarctica.
Yet I have always lived in Sydney, the only place I know as home.
Poetry is a form of theatre, often best recited and performed. Listening to the radio in the early 60's, I was moved by the inspiring rhetoric of John F. Kennedy and the soaring sermons of Martin Luther King. I have always been impressed by how words can be assembled to inspire hope, incite rage or hatred, shore-up resistance, exhort to rebellion and conjure tears of pride, shame or empathy.
In the book, I have covered Australian society, including its insouciance to Indigenous suffering. I have also described what it means to be a Jew, born within a decade of the Holocaust, with immense pride in the State of Israel, while also despairing of the moral lapses of its current government and the disproportionate focus on Israel's misdemeanours. Does the ALP have an anti-Turkey Lobby? (Victims: Armenians, Greek Cypriots, Kurds and dissidents generally).
I survey international politics, make observations about religion, family, sensuality and the world order. Finally I deal with my own place in the universe and issues around ego, grief and mortality.
In the ages between the Song of Solomon and rap, through the lyrics of Bob Dylan and Leonard Cohen, how can we doubt the relevance of poetry to the human condition, now or at any time since Indigenous elders recounted oral histories and fables from the Dreamtime, often accompanied by music or dance, with parallels to the Greek tragedies performed in amphitheatres thousands of years ago?
Assorted bards in every language, have made poetry the Instagram of every age, putting life on show through word pictures.
From the folk verse of Banjo Patterson to the solemn dirges of Wilfred Owen, the doomed digger, who wrote "Anthem for Doomed Youth" from the killing fields of WWI France as a harbinger of his own death in action, just a week before the Armistice: "What passing – bells for those who die as cattle? – Only the monstrous anger of the guns. Only the stuttering rifles' rapid rattle, can patter out their hasty orisons", to Dorothea Mackellar's "My Country" – "I love a sunburnt country. A land of sweeping plains, Of ragged mountain ranges, Of droughts and flooding rains … ", poetry affords both rich content and emotional engagement. What could be more quintessentially Australian than, "The Man From Snowy River" or "Clancy of the Overthrow", reaching out across more than a century, to grab us in the guts?
No one today might have known of the massacre of 33,000 Jews by the Nazi Einsatzgruppen at Babi Yar near Kiev, in September, 1941, or of the complicity of Ukrainian nationalists, had it not been for Yevgeny Yevtushenko's 1961 poem, so-called.
In the early 70's, I was a Vietnam Moratorium marcher down George Street, stomping to the refrain: "One, Two, Three, Four, We Don't Want Your Fucking War!", in the knowledge that, in Bob Dylan's words, "The answer (was) blowing in the wind" and "The times, they are a changin'." For those and lyrics like them, Bob Dylan won the 2016 Nobel Prize for Literature.
The gold standard of immigration policy is embedded at the base of the Statue of Liberty in New York Harbour, Emma Lazarus' "The New Colossus": "Give me your tired, your poor, Your huddled masses yearning to breathe free, The wretched refuse of your teeming shore. Send these, the homeless, tempest-tost to me." Compare that to the abominable abandonment of those values. Immigration made America great.
At the 2017 Glastonbury Music Festival, Jeremy Corbyn read from Shelley's 1819 poem "The Masque of Anarchy": "Rise, like lions after slumber in unvanquishable number! Shake your chains to earth like dew, which in sleep had fallen on you: Ye are many – they are few!" I have recited this extract to aggrieved 7-Eleven franchisees and to Storm investors, to unite and galvanise them.
Poetry has moved me and I want to move others through poetry.
Stewart A. Levitt